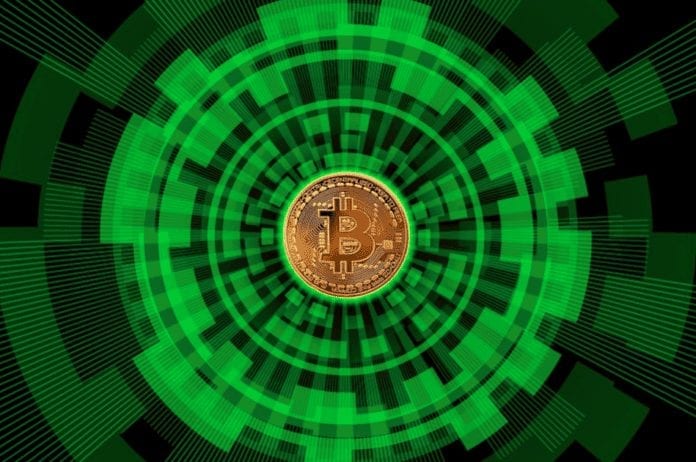 Bitcoin news has been all over the place the past few months. After a record peak in November, Bitcoin's value plummeted and then has been spiking up and down.
Investors in cryptocurrency are feeling the pressure from increased regulation of world governments and credit lenders.
After both India and South Korea issued strict regulation of cryptocurrency, the European Union wrote a strong letter to the G20 and to top it all off, Bitcoin regulators in the United States had a hearing before the Committee on Banking, Housing, and Urban Affairs last week.
The chairs of Bitcoin's two main regulatory bodies, the Securities and Exchange Commission (SEC) and the Commodity Futures Trading Commission (CFTC),  spoke in front of the Committee on Banking, Housing, and Urban Affairs one week ago. The chairs and committee were tasked with determining the future of cryptocurrency regulation. The timing couldn't have been worse given the aforementioned plummet on the U.S. stock market just a day before.
Excuse our cynicism, but, politicians love to get themselves hype and hero status by interfering in buzz worthy topics of which they often have little to no nuanced understanding. Since the current administration is plagued with its own rumors of money laundering, throwing cryptocurrency under the bus as a type of digital boogeyman seemed a likely outcome of the hearing.
Remarks published the night before added to the suspicion that government regulation drafted by both agencies was imminent. Would the chairs of the SEC and CFTC fold under questioning? Would they be able to defend such a radical new type of financial asset amid speculation?
The opening statement from CFTC chair J. Christopher Giancarlo made it clear he was going to humanize the once fringe cryptocurrency.
He spoke with deep empathy and related his remarks to his own personal experiences including those involving his children, extended family and their relationship to Bitcoin. He said it was time to value potential investors' enthusiasm rather than breed confusion with unfounded public perceptions of fraud or crime. He even used the neologism "Hodl" during the formal congressional record.
But who is Giancarlo exactly and what gives him this authority to sway the senate in favor of blockchain?
Giancarlo is a New Jersey native with a legal background and education (he holds a juris doctorate). After law school, he took on executive roles in the private sector in the software and tech industry. The 58-year-old Obama appointee assumed the role of chairman back in 2014 back when Bitcoin was in its infancy and rarely discussed outside social media.
The married father of three also plays banjo in a band during his free time. How he manages to find time between his prestigious job and large family remains perhaps the greatest mystery.
His remarks on 6 February are really best when heard in context since it's clear how deep Giancarlo's understanding and valuation of Bitcoin is. Though he may be slightly unsure about its future and his agency's ultimate role in regulating it, Bitcoin's potential is not lost on Mr. Giancarlo.
(For more information on Bitcoin investing, read How to wisely invest in the volatile cryptocurrency stock market.)