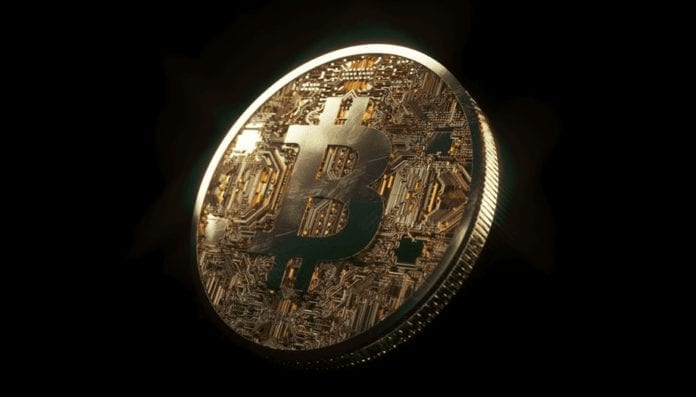 There's an old adage: what goes up must eventually fall down! While blockchain based cryptocurrency may represent a new way paving the future, it's not immune to the instability referenced in the saying.
Bitcoin is the OG of cryptocurrency and blockchain.
While it may have pioneered cryptocurrency as we now know it, Bitcoin has many competitors in the market eager to replace it as the most widely used type of cryptocurrency.
Things first started getting complicated for Bitcoin in August of 2017 when it forked into Bitcoin and Bitcoin Cash, the latter of which seemed likely to surpass the former. But then the failure of a third form of competitive cryptocurrency called SegWit2 shortly thereafter seemed to indicate that Bitcoin isn't going anywhere and is in fact, the cryptocurrency equivalent of gold.
Its status as "digital gold" does not make Bitcoin immune to cryptocurrency market whims and trends.
No business, whether cryptocurrency or agriculture, can remain an industry leader without constant vigilance and the flexibility to address problems before it's too late. As is the case for any widely used cryptocurrency, scaling properly is a huge concern and one that could result in Bitcoin being abandoned in favor of something else.
Bitcoin changed the financial world ten years ago by introducing the world's first blockchain based cryptocurrency.
The inherent security and decentralized nature of Bitcoin changed global stigma and skepticism of cryptocurrency. But, now that Bitcoin has gathered millions of new users, its available blocks fill up with transactions quicker than can be mined resulting in longer waiting times and higher transaction fees.
The issues faced by Bitcoin as a result of scaling means the cryptocurrency now presents users with the same problems demonstrated by traditional banks. This is especially unfortunate because Bitcoin's original and main appeal is as an alternative to old school financial institutions. The decentralized cryptocurrency platform was meant to cut out the waiting times and high fees typical of banks; it is now faltering in this promise.
Bitcoin stock investors are already making their displeasure known via market statistics.
Since November, Bitcoin suffered a 50 percent drop in its market dominance. Market share for Bitcoin was over 60 percent around this time last year, but, right now, it only holds just over 30% of market shares.
Further adding to Bitcoin's concerns, the cryptocurrency is seeing a steady decline in its adoption rate among large companies as an acceptable form of payment. Steam was formerly a strong supporter of Bitcoin, but, stopped accepting it during December 2017.
Microsoft had planned to stop accepting Bitcoin in the Microsoft Store, but, changed their mind. According to a company official: "Microsoft has restored Bitcoin as a payment option after working with our provider to ensure lower Bitcoin amounts would be redeemable by customers." While Bitcoin somehow managed to keep Microsoft as an adoptee, this type of volatility is a hardly a comforting sign.
Various other business leaders seem to be turning away from Bitcoin cryptocurrency.
Bitcoin Cash, as a peer-to-peer cryptocurrency platform, may offer the enhanced utility and convenience Bitcoin now seems to be losing. Civic CEO Vinny Lingham corroborated this point recently. The widely respected CEO claims "the greater demand is for peer-to-peer cash than for digital gold," meaning Bitcoin's rule on the throne may be coming to a close.
All that said, Bitcoin has far from given up on staying the cryptocurrency leader. Right now, Bitcoin is working with the Lightning Network in order to take transactions off-chain and open payment channels which would result in almost instantaneous transactions at a cheaper rate.
Stay tuned in to Bitcoin news to see if the original blockchain cryptocurrency will manage to stay on top or will it be forgotten in lieu of the next best thing? (To learn more about the background of Bitcoin, read Getting Started with Bitcoin.)