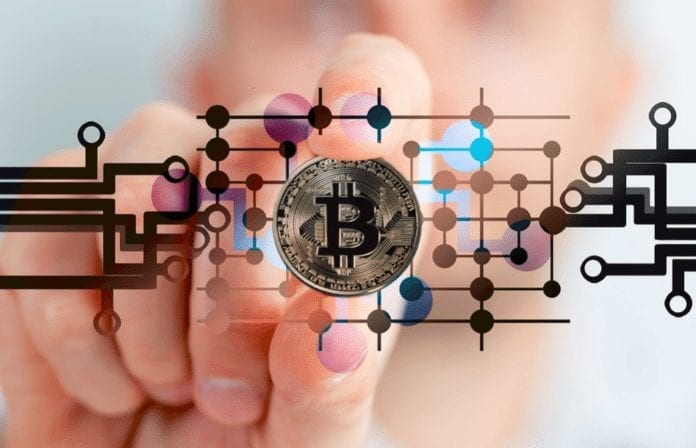 Unless you've been living under a rock the past year, you've almost certainly seen at least one blockchain news story recently. As the popularity and utility of cryptocurrency increases every day, its impacts can be felt across the economy.
With its obvious connection to economy and finance as a type of asset, cryptocurrency could change global economies by impacting the workforce.
British statisticians and economists now have the hard data to show just how much interest in cryptocurrency-based employment has soared in 2017 alone. Employment website Indeed.com, which is used by both potential employers and employees, released new findings that clearly show a rise in jobs related to cryptocurrency.
According to their data, Indeed.com says that at the start of 2017, there were four cryptocurrency job postings per only one qualified candidate. By December 2017,  employee searches of cryptocurrency job openings increased tenfold.
The number of available jobs in cryptocurrency tripled, narrowing the "talent gap" in 2017. This essentially means the field can now grow more specialized positions as entry level jobs are filled.
There seems to be a correlation between Bitcoin stocks and values and the interest in cryptocurrency employment.
For example, in December 2017, Bitcoin value spiked at £13,000 per Bitcoin. We can see a potential correlation in cryptocurrency employment interest reflected in a doubling of blockchain career searches on Indeed.com.
Bill Richards, UK Managing Director at Indeed.com, explains the phenomena: "Bitcoin was designed to be a secure and anonymous way of paying for things and for some its rocketing value is a sideshow. Nevertheless, its stellar rise has turned Blockchain – the technology that powers it – into a tech pin-up for ambitious job-seekers. Hundreds of companies are now investing in staff and skills in an effort to develop new applications for Blockchain."
Most vacancies in the cryptocurrency industry are, not surprisingly, tech-based.
After all, Bitcoin could only exist as a secure, decentralized platform thanks to the development of blockchain code. The ten positions for which cryptocurrency companies are currently recruiting are: Developer, Recruiter, Software Engineer, Director IT Digital Strategy & Innovation, Java Developer, C# Developer, Senior QA Engineer, Solution & Proposition Architect, Senior Developer, and, lastly, Project Manager.
Salaries for job listings using the keyword "blockchain" range from £30,117 per year for a Research Analyst to £67,209 per year for a Software Architect. To put these figures in perspective, the average British annual income is under £28,000, so, even the entry level blockchain role pays very well.
While there are limited positions to be filled at present, the growth of opportunities in cryptocurrency professions is expected to increase.
Richards provided a bit more nuance on the subject, stating that ''while the number of opportunities and searches remains modest, Indeed's data shows companies are increasingly seeking experts to focus on this new technology – and jobseekers have been quick to react. It is worth noting that these are specialized roles and they can be hard to fill. However, Blockchain is a field that is certainly worth watching as both jobseekers and employers seize the opportunity to capitalize on its potential."
Just as the introduction of the internet changed commerce and employment as we know it, cryptocurrency may also play a strong role in shaping not only how we get paid, but what we do to earn that income.
(To learn more about the potential reach of cryptocurrency, read How Blockchain Could Reach Beyond Cryptocurrency Into Everyday Life.)