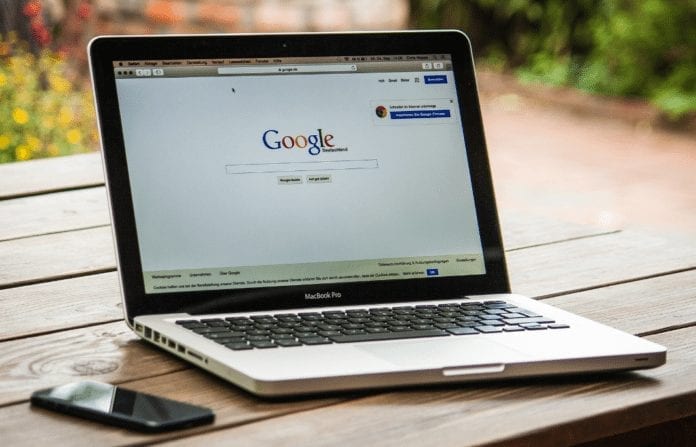 Both Google and Ethereum have been making waves in blockchain news this month. The tech giant's foray into the blockchain space was covered in detail in a previous article Google and blockchain are working together in the cloud. Ethereum, the world's second most valuable cryptocurrency, has been praised by none other than Apple's Steve Wozniak, among others, for its pioneering use of smart contracts.  Woz's comments appeared earlier this week in Ethereum And Apple: Predictions from Steve Wozniak.
Now, the two digital firms may be coming together. It would appear that Google has approached the founder of Ethereum with the hope that the blockchain ninja will help the technology giant with a mysterious digital project.
The Russian-born programmer revealed this information in a less than professional manner, however. In a now deleted tweet, Vitalik Buterin shared a screenshot of an email from Elizabeth Garcia, a Google recruiter, which essentially appears to be a job offer.
The email stated: "Hi Vitalik, I hope you are doing well and enjoying the weekend! […] Google make sense for you now or in the near future […]."
Originally, Buterin not only shared a screenshot of the email from Garcia, he also included a poll asking his followers "Should I drop Ethereum and work for Google?"

Before he took it down, 59 per cent of more than 2,000 of the respondents said that Mr. Buterin should not abandon Ethereum.
Once Buterin had already deleted the poll, he went on to tweet "Too bad you can't quote tweet someone and add a poll." Is that an attempt at humor?
Neither Google nor Mr. Buterin have responded yet to requests for comment but that hasn't stopped the internet from having its say.
Reddit user Fuyuki_Wataru commented on a post about Buterin's Google-related tweet and delete: "[Buterin is] free to do what he wants […] honestly his talent is too large to be caged in, even when at a company at [sic] Google. If you've achieved this much at such a young age, I think life has more plans for you. Perhaps a good 1-2 month vacation might be better."
On Twitter, Reddit, and other social media platforms, some cryptocurrency enthusiasts seemed to be on Vitalik's side, while others still expressed their derision over Buterin's decision to make a private conversation public.
One user said: "I hope he had her consent for publishing that private conversation, or he could be prosecuted since he didn't bother striking out her name… Vitalik being a manchild on Twitter again."
Meanwhile, a Redditor named crypto_kang points out "Assuming this post is actually true, it seems like Vitalik burns himself out too much. In the past he had a moment when people were doing the whole "sharting" memes. Hope he lets himself get some rest and regroup."
While one Redditor succinctly stated "heck no, google should be asking to join Ethereum," another named Iruwen, to the contrary, pointed out, "if Ethereum's future depends on the decisions of a single being, it's broken beyond repair."
As stated earlier, it's no secret that Google is onboard the blockchain bandwagon. The tech company has previously revealed that it is interested in the code underlying cryptocurrency like Ethereum and Bitcoin.
"Like many new technologies, we have individuals in various teams exploring potential use of blockchain, but it's too early for us to speculate about any possible uses or plans," a Google spokesperson told Business Insider in March of this year.
Another Silicon Valley tech giant interested in blockchain technology is Facebook, who revealed earlier this month its creation an exploratory blockchain group that will report directly to the Facebook CTO, Mike Schroepfer. "I'm setting up a small group to explore how to best leverage blockchain across Facebook, starting from scratch," David Marcus, who previously led the Facebook Messenger team, posted on Facebook. For more details on this, check out previous post You know it's real if it's on Facebook: How Blockchain and FB might work together.
Meanwhile, Alphabet, Google's parent company, also revealed earlier in 2018 that it is very interested in blockchain, even going so far as to be a leading corporate investor in the technology in 2017.

 
More specifically, Alphabet has been looking into using blockchain platform to allow third parties to verify transactions. At the end of March, its child company Google, revealed it is working on two separate blockchain projects. One is a "tamper-proof" auditing system and the other a cloud operations platform.
Furthermore, Alphabet's venture capital arm (Google's sibling, as it were) has invested in several blockchain projects: wallet service Blockchain Luxembourg, financial transactions network Ripple, cryptocurrency asset management platform LedgerX, and international payments provider Veem.
As of now, the company is keeping the specifics of its blockchain research under wraps, only disclosing that it hopes to ultimately use blockchain in its cloud platform.