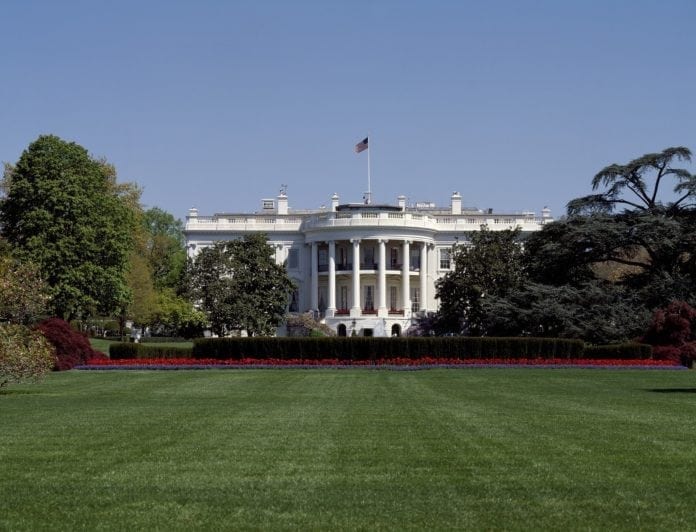 Unless you've been blissfully living under a rock, you're probably aware to at least some degree that election systems, even in countries considered democracies, have been plagued with serious issues of fraud or outside influence.
We need to look no further than the hacking of the Democratic National Committee during the 2016 presidential campaign, which by itself represents a serious breach in the public's ability to trust the U.S. election system. The 2016 election being followed by election system breaches in multiple states, only corroborates the need for immediate security solutions to current processes.
Election systems is where the security of blockchain comes in to play.
We've already described how blockchain has the ability to create trust thanks to its inherently secure-by-design code in our previous article How Blockchain Works to Rebuild Trust Between Strangers.
While it's already crystal clear we need to use technology to eliminate election fraud, blockchain faces many of the obstacles typical of innovative, new technology that ultimately proves itself revolutionary. Due in large part to public misconceptions and inaccurate connotations, there is still skepticism around using blockchain to enhance election security.
For

blockchain to be a viable option for conducting elections

, public officials will have to be specifically educated on blockchain in order to understand the nuances of this technology.
Only then can effective advocacy and evaluative feedback for blockchain be received from voters and other officials. There is a great need to not only generate blockchain education and awareness among those in government, but also to build the logistical capabilities in order to create a blockchain-driven, transparent electoral process.
Though it seems the switch to voting by blockchain may happen sooner than we think. According to Pete Martin, CEO of Votem and a proponent of online voting, the U.S. is only two years away from major online elections running on blockchain platforms.
For starters, the National Conference of State Legislatures recently

described

 several considerations for the adoption of electronic transmission of ballots, which indicates they are taking the issue seriously.
Their list includes: privacy; security of the election process; security of the voters' computers; denial of service attacks; voter coercion; the ability to be audited; authentication; and inconvenience for the local election official.
Since political push and influence to support a new technology is absolutely key to implementing a new voting process like one using blockchain, there needs to be a strong push (perhaps from the private sector) to begin scaling and experimenting with its use. In order for this to happen, blockchain has to be tested, be made available at an affordable cost, and be able to scale to the needs of a government.
West Virginia has become the first U.S. state to allow internet voting by blockchain in its primary elections. Although the voter participation through the blockchain platform is estimated as quite modest, the primary goal of the administrators responsible was actually to test blockchain as part of a pilot program. Right now there are no immediate plans to implement using this system on a larger scale.
With the blockchain based technology used in the West Virginia primary elections, each voter's identity is verified using biometric tools such as a thumbprint scan before that individual votes on a mobile device. Then, each vote forms part of a network chain of votes thanks to the blockchain. As part of this chain process, each vote is mathematically proven by the third party participant.
Thanks to blockchain, all data of the election process can be recorded on a publicly verifiable ledger while still maintaining the anonymity of voters.
Better yet, blockchain makes results available instantly.
Once we see blockchain being widely used for elections, we are likely to see several democratic benefits as a society. For starters, blockchain would make mobile but secure voting actually accessible, thereby boosting turnout to represent more diverse groups. Blockchain would also make it more convenient for citizens to vote if they are abroad, aka, absentee voters.
Better still, blockchain allows the election commission to maintain transparency throughout the electoral process while also minimizing the cost of conducting elections, streamlining the counting process, and ensuring that all votes are counted.
The use of blockchain in elections can be even further improved by using open source blockchain voting platforms.
Such an open source platform does not have any proprietary elements so an authorized citizen or agency can audit the functionality of the application, and contribute to improve its security. Ultimately, an open-source system is perhaps best to have a truly secure election.
Check out start-ups like Democracy Earth Foundation, Follow My Vote,  democracyos.org, VoteWatcher, Milvum and VotoSocial to learn more about open source online voting applications that follow the open data philosophy.