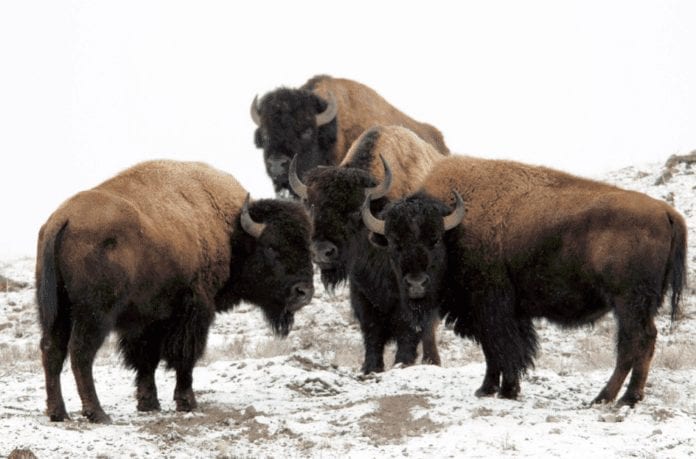 As more and more stories about regulation make their way into blockchain news, both the public and private sector come to terms with the fact that cryptocurrency is changing the financial world. One U.S. state which has consistently chosen to pioneer legislation dealing with cryptocurrency is Wyoming. Developments leading up to today's article in feature in "The State of Wyoming organizes to lift cryptocurrency property tax" and "Wyoming passing Blockchain Bill up the line for signature."
One law in particular makes Wyoming a pioneer as the first state ever to define cryptocurrency as an entirely new asset class.
Wyoming government officials hope to set a legal precedent inspiring other U.S. states and government bodies to reclassify cryptocurrency with the passing of House Bill 70. Dubbed the "Utility Token Bill," Wyoming's House Bill 70 passed the Wyoming State Senate on 7 March. Now, Governor Matt Mead officially signed the bill into law this past weekend.
The Utility Token bill exempts certain cryptocurrency from state money transmission laws.
It is the first law to define how certain types of cryptocurrency are treated by regulatory bodies. The bill excludes "developers or sellers" of tokens from securities laws provided that they meet certain conditions, namely that the token must not be offered as an investment and must be a vehicle for exchange as a utility token.
"The state of Wyoming is the first elected body in the world to define a utility token as a new type of asset class different from a security or commodity," Caitlin Long, co-founder of the Wyoming Blockchain Coalition, told Forbes. "This has been a hot topic in Washington D.C. recently, as the SEC considers cryptocurrencies to be securities, FinCEN says they're generally money, and the CFTC views them as commodities. Now, however, you have a state coming out and defining utility tokens as a new form of property, and property is generally the purview of state law."
Long and the other members of the Wyoming Blockchain Coalition see the signing of House Bill 70 into law as groundbreaking since this could be the first step to getting the U.S. congress to clarify regulation of cryptocurrency.
"This could be very positive for the cryptocurrency community if Congress can break the tie and clarify everything. It's very exciting that Wyoming is the first state to define what a utility token is, setting an example of how this could become a standard under federal law. I do believe the Wyoming approach will work under federal securities law and am optimistic the SEC will agree," Long elaborated.
Not only is Wyoming the first state to pass a bill classifying and legally defining cryptocurrency, all five blockchain bills work in tandem to drive technological innovation and development.
The widespread adoption of cryptocurrency would change the way business is conducted in Wyoming, creating new opportunities for the blockchain industry.
"Wyoming has been expanding and promoting its technology sector for seven years. Last year ENDOW – Economically Needed Diversity Options for Wyoming – was established. Its focus is to diversify our economy over a 20-year period. The ENDOW Executive Council made recommendations for legislative action this session including blockchain. Blockchain and cryptocurrency are technologies with the potential to change the way we do business," said Wyoming Governor Matt Mead. "Wyoming's technology infrastructure, the Unified Network and the Broadband Services Act are examples of Wyoming's commitment to be on the cutting edge of technology and are part of the reason Wyoming is becoming known as a big technology state.  I applaud the Wyoming Legislature, the ENDOW Executive Council and others who helped advance a number of ENDOW bills – another step in Wyoming's leadership in this field."
Furthermore, the passing of these bills enables money transmitters to return to Wyoming. "At a high level, one of the bills enable money transmitters to return to Wyoming," Long explained. Long, and two of her close friends, created the Wyoming Blockchain Coalition as a direct response to being prohibited to make donations to the University of Wyoming Foundation in Bitcoin due to the state's money transmitter act, which led Coinbase and two other exchanges to pull out in 2015. 
In response to the prohibition of cryptocurrency donations, Long introduced five blockchain related bills last month:
One bill addressing the money transmitter act; another exempts utility tokens from the money transmitters and security laws under certain conditions; the third replicates the Delaware Blockchain Initiative; the series LLC bill; and finally property tax exemption of cryptocurrency.
Tyler Lindholm, Wyoming House District Representative, believes "we are going to see economic development and new tech sector jobs coming into the state of Wyoming… We plan on staying hungry and working with industries to develop laws and regulations that will allow individuals and businesses to practice their trades to how they see fit."