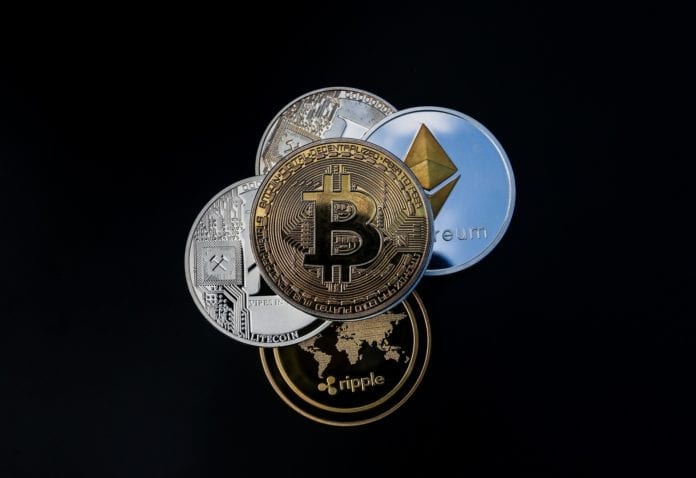 Cryptocurrency has undergone some serious changes in the near decade since bitcoin was first launched. While the blockchain technology at the core of cryptocurrency remains an open source code set out to revolutionize various industries, public perception and institutional adoption have come a long way.
Once perceived as a fringe technology, initially cryptocurrency was rarely reported about in the mainstream media.
It was often associated with the likes of cyberpunks and cybercriminals operating in the clandestine shadows of the dark web. Now, not only has bitcoin gained massive mainstream media buzz, in part thanks to price volatility with record peaks and lows in 2017, but cryptocurrency and blockchain have been adopted by major tech and financial institutions for various purposes.
We've reported a bit on how major financial firms were jumping aboard the blockchain bandwagon in our previous piece Cryptocurrency acquisition could be a game changer for banks of the future.
Now, the mainstream adoption of digital coin takes a huge leap thanks to the launch of a new cryptocurrency backed by Goldman Sachs known as known as Circle USDC (USD Coin).
They are hoping to offer a digital version of the US dollar that could one day be accepted anywhere in the world, essentially taking the place of traditional fiat currencies like the Euro or Yen.
The project is the brainchild of fintech startup Circle, which is owned by the Wall Street giant. Circle announced that the USD Coin cryptocurrency will be tied in valuation to the US dollar so that it will not suffer from the volatility issues that have plagued bitcoin and other forms of cryptocurrency in recent years.
By ensuring a stable value, the cryptocurrency would actually be suitable for use as a fungible currency versus used an investment or store of value much as bitcoin currently operates. For more background on what this concept means exactly, check out this previous post Will Bitcoin be dethroned as the king of cryptocurrency?.
The creators of Circle USDC explain that the underlying blockchain technology will also ultimately mean the digital coin will be a faster, and more secure version of the US dollar.
"The invention of cryptographic assets and blockchain-based computing have ushered in the next major era of the open internet," Circle explained in an official blogpost announcing the new cryptocurrency.
"But a price-stable medium of exchange and store of value is missing, and badly needed in order for global financial interoperability to function reliable and consistently," the post continued. "A price-stable currency, such as a token pegged to the U.S. dollar, is critical for enabling mainstream adoption of blockchain technology for payments as well as for supporting maturation in financial contracts built on smart contract platforms, such as tokenized securities, loans, and property."
While Circle USDC will fulfill the assumed goal of bitcoin which is to serve an electronic cash system, this particular cryptocurrency actually veers strongly from the main principles of cryptocurrency, primarily decentralization and (at least partial) anonymity.
Because it is backed by a fiat currency and released by a major financial institution, Circle USDC is not and never can be a peer-to-peer, decentralized system which is the cryptocurrency ideal.
Whereas other blockchain projects can be perceived as revolutionary or disruptive (for example, as we described in How the lowest caste of India plans to use cryptocurrency mining to overcome discrimination), USDC is in no way going against the status quo.
Furthermore, unlike with bitcoin and other altcoin like litecoin, users will not be able to mine the USD Coin, and the only way to acquire them is to buy them. This aspect is in wild contrast to the economic landscapes of other cryptocurrencies and will almost certainly play a role in the USDC coin user demographics.
If successful, Circle plans to develop other forms of cryptocurrency which are also tied to other traditional fiat currencies, like the British pound.
This is the second cryptocurrency related announcement issued by Goldman Sachs in just the last month, following on the heels of news that the investment bank is now about to open a bitcoin trading desk. The Goldman Sachs trading platform will be the first of any major Wall Street institution and lends further legitimacy to the cryptocurrency space.
"This shouldn't come as a huge surprise to anyone who has been paying attention to cryptocurrencies over the last 18 months. Any forward-looking financial institution needs to understand this technology and accept its enormous potential," Matthew Newton, an analyst at cryptocurrency retailer eToro, told The Independent recently.
He went on to explain how "despite some initial posturing, the reality is most big banks have already invested significant amounts in research and development into blockchain technology, and cryptocurrencies themselves."
Will this push towards institutional adoption and acceptance propel cryptocurrency and blockchain further and further towards changing our daily lives? Or could it ultimately end up hurting the space by changing the principles and values expressed by early cryptocurrency developers and enthusiasts?