Blockchain Technology Breakthrough:
Innovation is where business and technology converge in a really powerful way. Nothing exemplifies this type of innovation better than cryptocurrency and its underlying blockchain technology both of which offer incredible opportunities for development and investment.
If you've been keeping up with cryptocurrency news, particularly Bitcoin, you probably feel like you've been riding an emotional roller coaster the past couple months. The chart below shows how it's peaked and then dropped notably since November, 2017.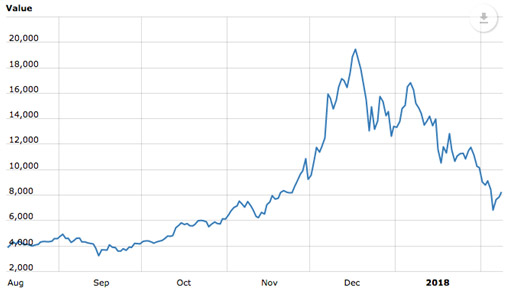 A Blockchain Investment Who's Success Is Not Impacted By Falling Or Rising Cryptocurrency Values
All markets are volatile by nature and cryptocurrency is no exception. Those interested in stable, steady assets should instead invest in companies developing blockchain, the highly secure and adaptable code that makes cryptocurrency possible.
For example, recent IPO DMG Blockchain Solutions Inc. (TSX.V: DMGI) has potential for strong growth thanks to its four diversified revenue streams. Because it focuses on software development  DMG Blockchain Solutions (TSX.V: DMGI) is a  blockchain investment whose success is not impacted by falling or rising cryptocurrency values.
Blockchain: A Disruptive Technology Projected to Grow
Blockchain has  been called "the most disruptive technology to come along in decades." Essentially blockchain technology operates an online ledger that makes cryptocurrency transactions possible. Although it was first developed by Bitcoin, blockchain can revolutionize many industries outside finance including healthcare and land records management to name a couple.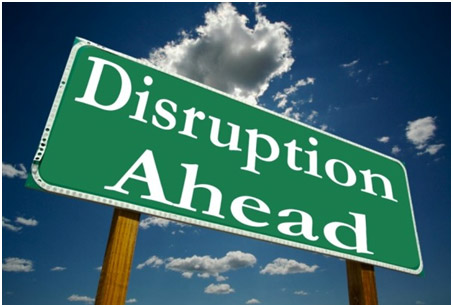 Because it is both highly secure and so versatile, the global blockchain market is expected to grow at a compound annual growth rate (CAGR) of 42.8% to reach$13.96 billion by 2022.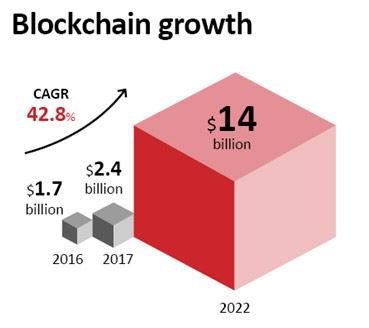 Where to Find Legitimate Blockchain Exposure
As with any buzz worthy new technology, there's also a lot of blockchain related scams out there. In the past several months, companies like Long Island Iced Tea, Rich Cigars Inc. and Eastman Kodak have all announced plans to change their name and enter the blockchain space. In some cases this move is as transparent as simply adding "blockchain" to the company name. However, these companies lack the substance and infrastructure to truly be considered "pure blockchain" plays. They were simply using the name blockchain to generate hype.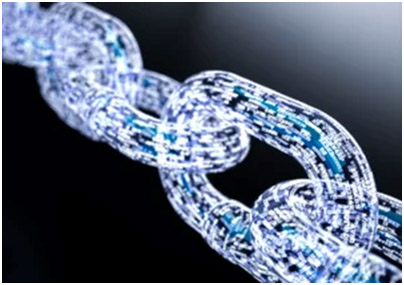 Amid this frenzy a would-be titan waited in the shadows: DMG Blockchain Solutions Inc. has been making massive moves preparing for its IPO. DMG Blockchain Solutions Inc. (TSX.V: DMGI) offers the safety of diversified revenue sources combined with proven expertise and key strategic partners in order to provide investors with legitimate exposure to the high upside potential associated with blockchain's rapid growth.
DMG Blockchain (TSX.V: DMGI) is led by a diverse team of highly experienced cryptocurrency developers, blockchain operators, forensic and financial experts with deep relationships throughout North America and Japan. DMG Blockchain has quickly established itself as a global leader in not only Bitcoin mining, but also Maas (Mining as a Service), forensic analysis and diversified blockchain platform development.
DMG Blockchain's Four Diversified Revenue Sources
DMG Blockchain offers investors the security of diversification by offering four distinct revenue streams:
Revenue Stream #1: Bitcoin Mining
Bitcoin mining can be profitable if you combine latest computing technology with low cost power. DMG Blockchain recently announced a deal with Mogo Finance Technology, one of Canada's leading financial technology companies, to create a new state-of-the-art Bitcoin mining facility in British Columbia.
Revenue Stream #2: Mining as a Service (Maas)
In December, Aim Explorations Ltd. (TSX-V:AXN.H), a capital pool company announced that its qualifying transaction target, DMG Blockchain Solutions Inc. ("DMG"), recently launched a bitcoin mining model, Mining-as-a-Service ("MaaS"), at the annual Bitmasters Conference in Kobe, Japan, attended by more than 1,500 members of the Bitmasters network. Mining as a Service (MaaS) involves providing end-to-end hosting services for investors in new Bitcoin ASIC computers and related Bitcoin mining operations.
The Bitmasters network is comprised of tens of thousands of bitcoin owners and influencers who are both interested in mining bitcoin as well as buying it via exchanges. MaaS was a hit with the Bitmasters network; DMG received an order over CAD $3 million for the hardware purchase and set-up, with monthly recurring hosting revenues to begin upon completion. The demand in Japan remains strong and DMG Blockchain now has an advantage there thanks to its strong relationship with Bitmasters.
DMG  not only owns servers for Bitcoin mining but also has access to a facility that can accommodate up to 40 self-contained mobile server units, totaling 20,000 servers.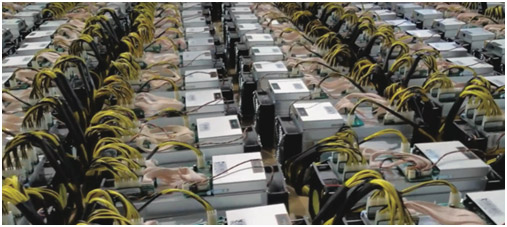 *this picture was taken in DMG Blockchain's facility
DMG charges a fee from its clients to cover operation and maintenance of the servers while providing them with consistent access regardless of any changes in Bitcoin pricing.
Mining as a service frees DMG Blockchain from the extreme expenses of replacing servers every 18 to 24 months. This cost saving measure combined with the more consistent revenue stream gives DMG Blockchain a great, reliable foundation.
DMG Blockchain's Mining as a Service (MaaS) solutions are available for organizations in need of mining solutions who simply contact the company directly via their web site.
Revenue Stream #3: Forensics and Data Analysis
DMG Blockchain Solutions (TSX.V: DMGI) is getting ahead of the perceived need for cryptocurrency regulation by working directly with law enforcement plus accounting and legal firms to provide forensic services related to all kinds of cryptocurrency.
Proving itself to be transparent and honest, DMG Blockchain's Certified Fraud Examiners (CFEs) work with blockchain analytic software companies to assist in cybercrime investigations so blockchain stays safe for everyone.
Revenue Stream #4: Blockchain Software Platform Development
Software platform development is the revenue stream with the highest upside potential for DMG Blockchain Solutions (TSX.V: DMGI). DMG Blockchain Solutions has partnered with carefully-selected companies to develop blockchain-based software solutions tailored to their unique business needs.
For example,  DMG Blockchain and Emerald Health Therapeutics (TSX.V: EMH) signed a letter of intent on January 26 to develop a foundational blockchain-based supply chain management system and e-commerce marketplace for the legal cannabis industry.
In this joint venture, Emerald would provide its expertise and reputation as one of the first Canadian Licensed Producers under Access to Cannabis for Medical Purposes Regulations ventures. DMG Blockchain Solutions will build and deploy a blockchain supply chain management solution designed to meet the challenges and opportunities of the cannabis industry.
CannaChain's supply chain management system platform aims to provide total transparency and assurances for end consumers about the origins of a cannabis product and its characteristics. The platform will also ensure adherence to Health Canada reporting requirements. Because each step in the supply chain is securely recorded in the blockchain,this ground-breaking platform is expected to provide an irrefutable record outlining the journey a product has made with eventual implications useful to all kinds of horticultural or agricultural industries.
Nor was Emerald Health Therapeutics the first such company to see this potential for blockchain tech. Little Calyx Bio-Ventures (CYX.V) have been working on this, with B2B messaging and ecommerce platform for well over a year and have already started developing their early seed-to-sale weedco product several years ago with Vodis Pharma (VP.C).
Strategic Partnerships are Vital to DMG Blockchain
DMG Blockchain has already partnered with several other companies already.
 On January 23, 2018 DMG Blockchain announced an agreement with Mogo Finance Technology Inc. (TSX: MOGO) to form a venture focused on Bitcoin mining and a lease for 1,000 bitcoin mining machines to be operated by DMG under its MaaS model.
MOGO is a large fintech firm that offers expensive short term financing online. They have partnered with DMM in hopes of forming their own crypto exchange and will use DMG's facilities in British Columbia mentioned earlier.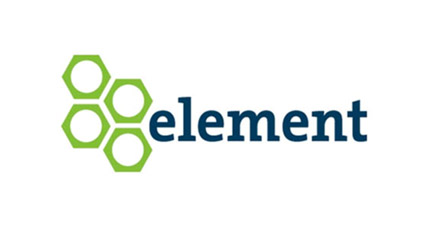 On December 4, 2017 DMG and Element Fleet Management Corp. (TSX: EFN) announced plans to develop a new blockchain solution for fleet management to provide greater efficiencies and cost-savings for its customers. This alliance is one of the first to explore fleet management inefficiencies using blockchain technology to strengthen life-cycle management.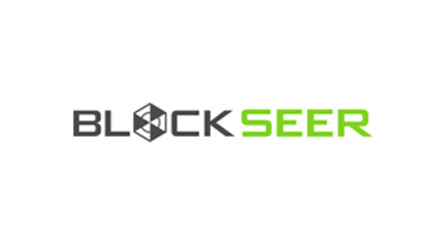 DMG also recently announced its acquisition of Blockseer, a Silicon Valley company seeking to make blockchain data and applications universally accessible by providing analysis of patterns, l metrics, clear visualizations, and actionable intelligence.
Blockseer is an exploratory blockchain tool that wants users to "follow the bitcoin." The tool shows a visual interpretation of transactions on the network by showing the path of bitcoins traveling throughout the blockchain using a visual diagram.
This acquisition of Blockseer is important for DMG Blockchain by bringing over both its brilliant staff and its impressive client roster.
How Does DMG Blockchain Compare to the Competition?
DMG Blockchain Solutions (TSX.V: DMGI)'s combination of diversification, consumer products and software development give it a clear competitive advantage.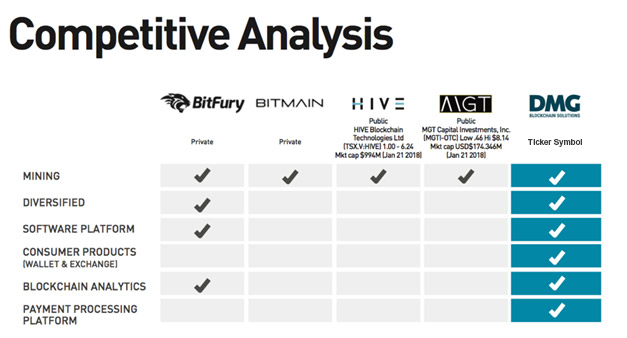 "You Don't Invest In A Company, You Invest In Its Management"
DMG Has Put Together An Experienced Team of Proven Leaders. . It's impressive management team includes seasoned experts with previous experience working at juggernauts like Bitfury, PwC, EY, Cisco and UBS. They include:
Dan Reitzik – Co-Founder,CEO & Director
Dan Reitzik is a successful entrepreneur having built companies such as Digital Youth Network, a joint venture between Rogers Wireless, Canada's largest mobile phone network and Universal Music, the world's largest record label.
Chris Filiatrault – Co-Founder & Chairman of the Board
Chris Filiatrault is a co-founder and director of DMG. Mr. Filiatrault has been developing internet technology and software for the Japanese business market for three decades. In May of 2012, Mr. Filiatrault brought Bitcoin to the Japanese market and has earned a reputation as a respected international authority on Bitcoin. He even opened the first Bitcoin ATM in Tokyo in 2014 and authored a book about Bitcoin in Japanese.
Sheldon Bennett – CTO & Director
Sheldon Bennett has over 20 years of management experience leading global companies such as PwC, Ernst & Young, Baker & McKenzie, Cisco Systems and Fonterra CIS. Sheldon led Bitfury's Canadian mining operations for three years during which time he was responsible for: the setup and development of industrial bitcoin mining operations,including government relations; power optimization with Canadian utility companies; and the engineering and development of mining operations.
Steven Eliscu – EVP Corporate Development
Steven Eliscu heads up Corporate Development for DMG Blockchain Solutions. He was recently Head of Finance at Bitfury. He previously had his own consulting business and was part of a corporate development team that executed a half billion-dollar acquisition. Prior to that Steve was an equity research analyst at UBS for 9 years. While with UBS he covered semiconductor companies with an aggregate market cap in excess of $200 billion. He also has experience in executive marketing and business development roles in the semiconductor and network equipment sectors.
Danny Yang – the newest addition from the Blockseer Deal
Danny Yang is the founder and CEO of Blockseer and is still based out of Silicon Valley. He previously built a leading Bitcoin platform in Taiwan (Maicoin.com) which included brokerage, merchant payment, wallet services, and integrated platform with banks. Oh and if you weren't impressed enough, Danny has ivy league credentials like a Chemistry and Physics degree from Harvard, and a Ph.D in Computer Science from Stanford.
Invest in Stable Growth from Blockchain Technology
Investors looking to profit from the continued growth in the blockchain technology market should make certain to search for stable growth potential.
Fly-by-night opportunities like companies randomly attaching the word "blockchain" to their name are meaningless and unlikely to yield the results you want.
Instead, investors should look for companies with reliable, proven experience in the blockchain market as well as a solid growth plan focused on diversified revenue streams.
DMG Blockchain Solutions (TSX.V: DMGI) meets all these criteria and can offer the potential for stable growth with a compettive edge.  Investors should perform their due diligence and consider adding shares of DMG Blockchain Solutions (TSX.V: DMGI) as a clever way of utilizing blockchain's growth for maximum profit potential.
——————————————————————————————————
BuyBlockchain.net is owned by MILLIONAIRE MEDIA LLC., a Nevada Corporation that has been compensated one hundred thousand dollars by DMG Blockchain Solutions for a period beginning February 1st, 2018 and ending May 1st, 2018  to publicly disseminate information about DMG, its products and services for potential customers and that while the company is publicly listed and its shares can be bought and sold, the purpose of this advertisement it to present information and awareness about DMG and its products and services.  We own zero shares. Click Here for Full Disclaimer